18 juin 2014
Chocolate tart
Aujourd'hui, c'est dans la cuisine que je vous invite
Today I am inviting you into the kitchen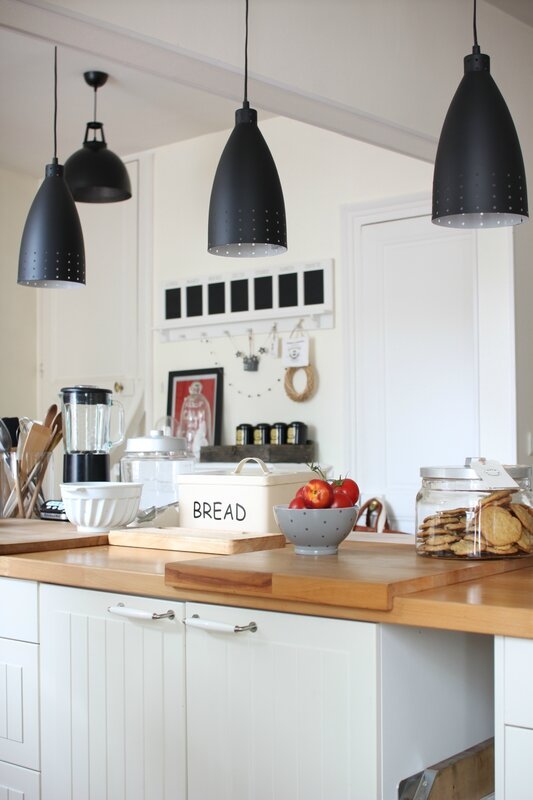 pour faire une tarte au chocolat.
Il vous faudra
-une pâte sablée (j'utilise la pâte sablée Marie, toute prête)
200 g de chocolat noir
1 dl de lait
2 dl de crème fraîche liquide
in order to make a chocolate tart.
You will need
-a ready made short crust pastry
200 g dark chocolate
1 dl milk
2 dl liquid cream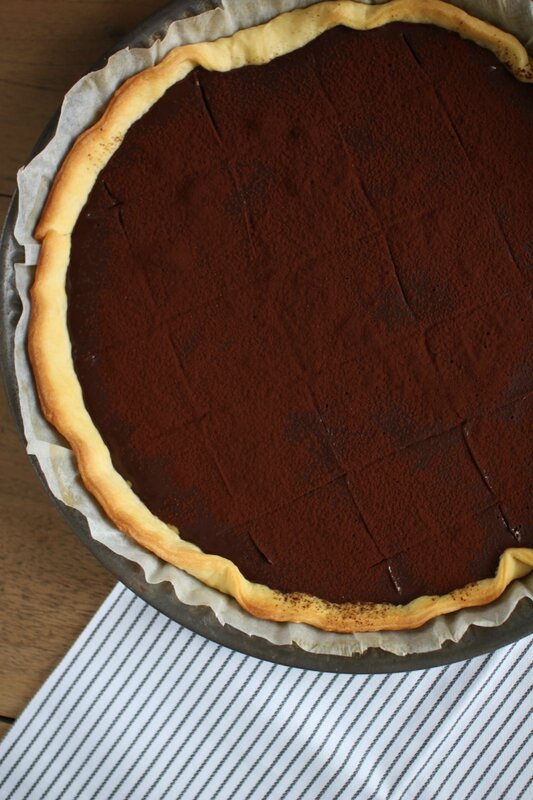 Piquer et cuire à blanc la pâte sablée dans le four à 200°C pendant 15 minutes.
Faire la garniture au chocolat : faire fondre le chocolat. Faire bouillir le lait et la crème. Mélanger le tout et bien lisser au fouet.
Verser sur la pâte sablée, laisser durcir, quadriller au couteau et saupoudrer de cacao. Et voilà, facile, non?
Et c'est bonnnnnnnn!!!!!!
Prick and cook the short crust pastry in a 400F oven during 15 minutes.
Make the chocolate filling : melt the chocolate. Bring the milk and cream to the boil. Mix the three ingredients together.
Pour onto the crust, let cool, draw squares with a knife and sprinkle cocoa on top. Easy, no?
And it tastes so goooooood!!!!
Bonne journée!
Have a good day!