28 août 2014
Don't worry, be happy!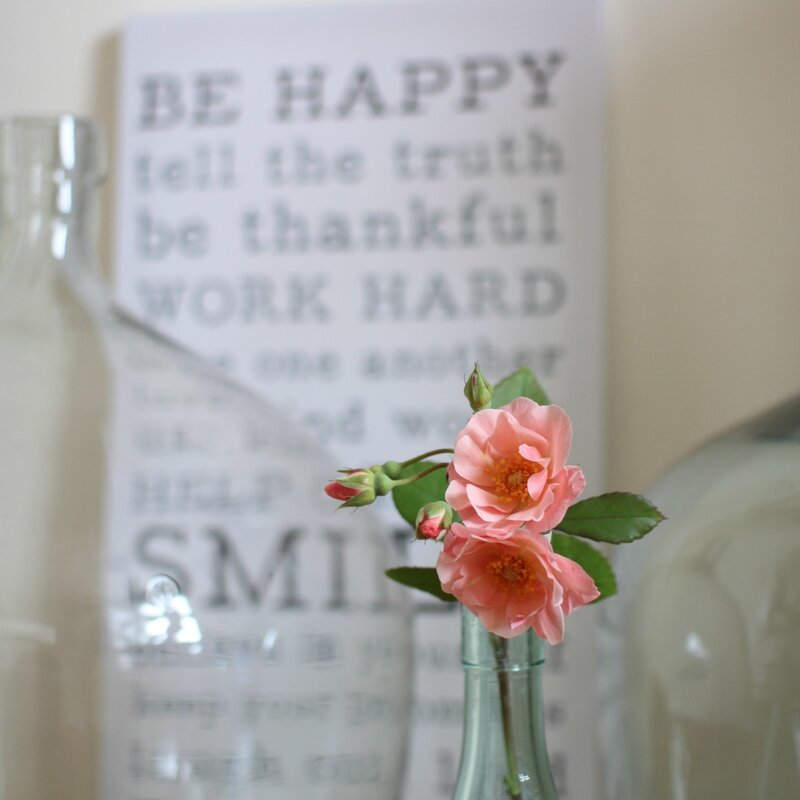 C'est ICI (avec Robin Williams)
Bonne journée!
It's HERE (with Robin Williams)
Have a good day!
3 août 2014
A post all in red
Nous avons découvert l'année dernière le plaisir de la cueillette. Pas dans notre jardin mais dans une cueillette publique pas très loin de chez nous. En ce moment il y a abondance de fraises Charlotte. Elles un goût incomparable avec celles que l'on avait l'habitude d'acheter au super marché. Il y a quand-même un petit problème, c'est que lorsqu'on commence à cueillir, que les fraises sont abondantes, on a du mal à s'arrêter "Allez, une dernière, et encore une autre...et celle-là, je ne peux pas la laisser". Lorsqu'on est deux, le problème est doublé. Triplé si on est trois. On se retrouve donc avec une quantité impressionnante de fraises,
Last year we discovered the pleasure of picking. Not in our back yard but in those places where you go and pick your fruit, then weigh it and pay for it. Sorry I don't know how you call those places in English. Please leave me a note to tell me the name if you are an English reader. Anyway, at the moment there are so many srawberries and they taste incredible, nothing to do with those we used to get from the supermarket. But there is a slight problem : once you start picking and there are so many, you just can't stop "One more, this last one, and what about this gorgeous one here, I can't leave it". When there are two or three of us can you imagine the quantity of strawberries we end up having? No, you can't.
(Edit August 10th: thank you Jeanette for giving me the answer, it is called a U-Pick.)
et pas question d'en faire de la confiture. On commence par faire une tarte
It is out of the question to make jam, they have to be eaten fresh. We started making a tart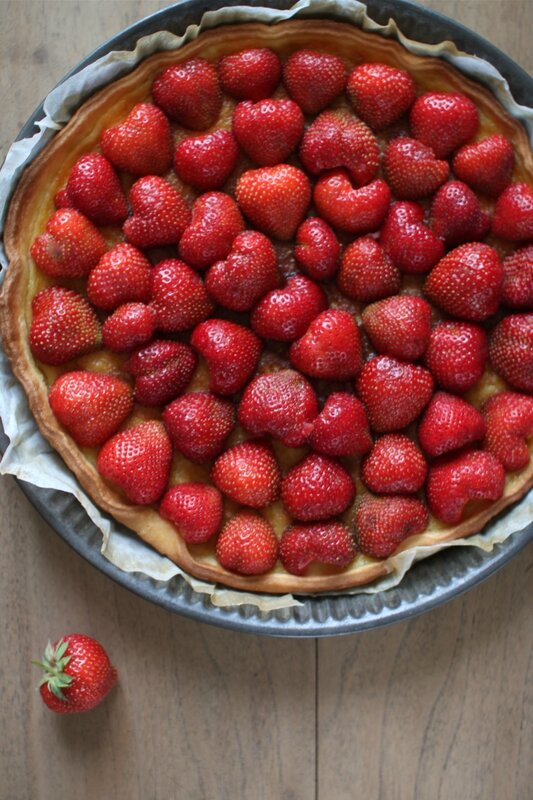 et si on a pris soin de cueillir aussi quelques groseilles pour décorer
and as we had also got a few redcurrants to decorate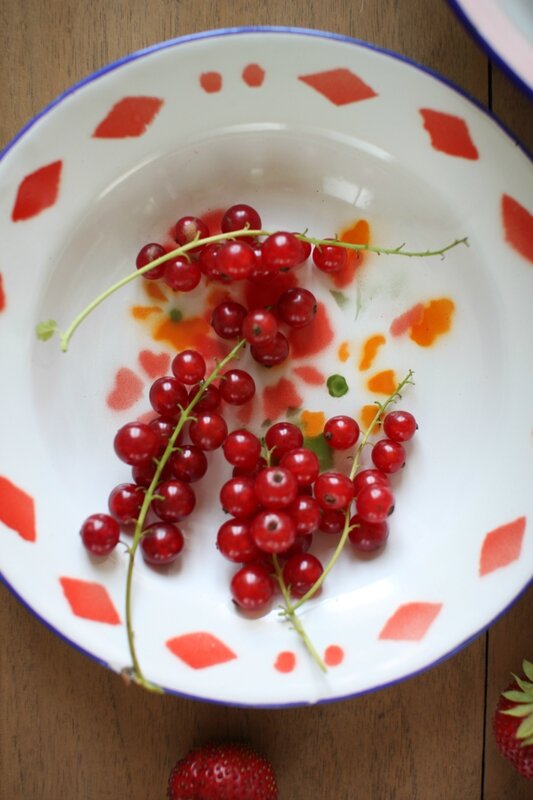 et puisqu'il faut vraiment écouler les fraises, on peut faire un pavlova géant, c'est à dire un pavlova où on a réellement exagéré la quantité de fraises hummm...
we were able to make an enormously exagerated pavlova yummm...
(Notez au passage les quelques petites fraises des bois du jardin ; please note the wild srawberries from the garden, hidden in there)
et voilà les trois rescapées... mais pas pour longtemps.
Here are the three strawberries that escaped... but not for long.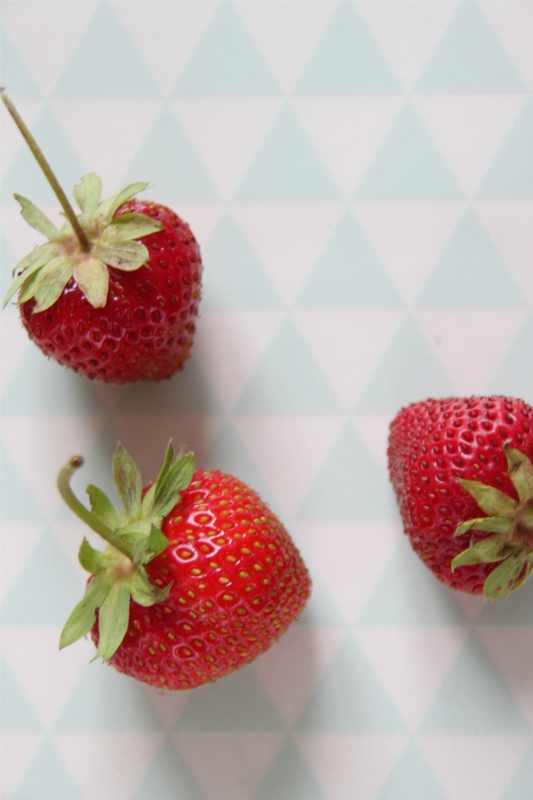 Ce sera bientôt la saison des Maras des bois qui sont mes préférées avec leur goût de fraises des bois.
Pour vous j'ai cueilli ces roses du jardin, les voici dans leur vase "moi-j'apprends-l'anglais-avec-les fleurs-du-jardin".
It is soon going to be the season for the Maras des bois type which are my favourite as they taste like wild strawberries but are much bigger.
Another touch of red with these roses from the garden in their "let's-learn-English-with-flowers" vase.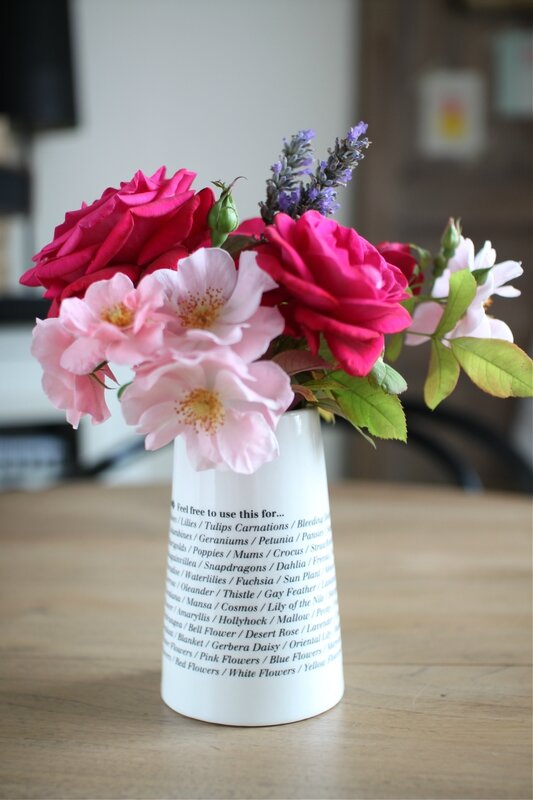 Voilà la touche de rouge finale, lorsqu'au bord de la rivière, il m'a pris une petite envie de lever l'ancre et de larguer les amarres.
The final touch of red was during a walk along the river when I suddenly felt like raising anchor and casting off.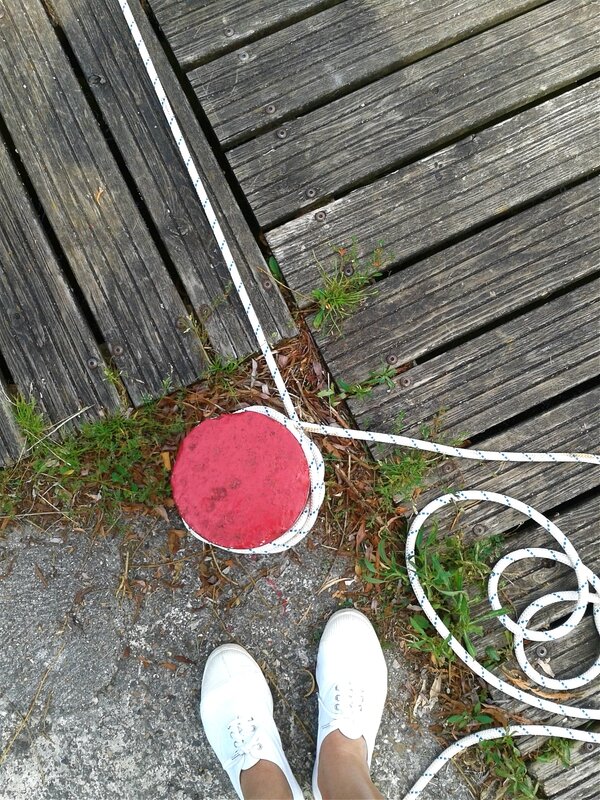 Bonne journée!
Have a good day!
2 août 2014
Stormy evening
"L'orage menaçait et c'était une nuit parfaite pour relire Jane Eyre"
~ Maya Angelou, Je sais pourquoi chante l'oiseau en cage"
"There was going to be a storm and it was a perfect night for rereading Jane Eyre"
~ Maya Angelou, I know why the Caged Bird Sings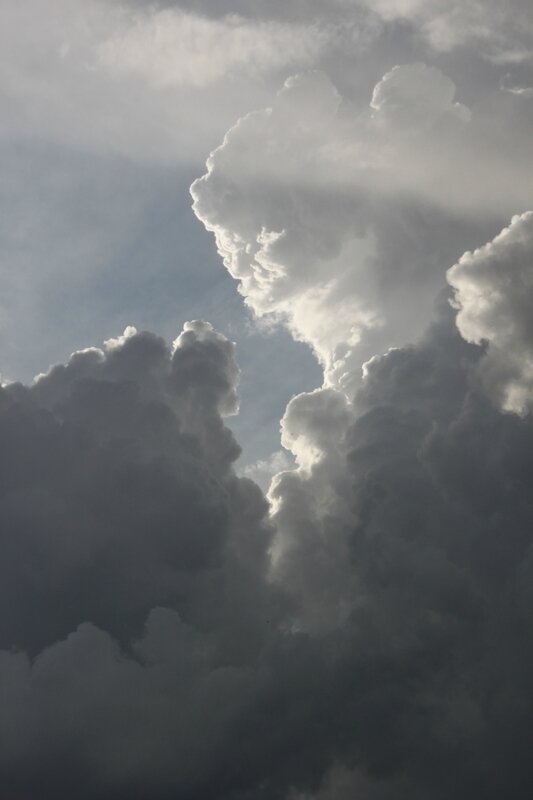 (Photo prise dans mon jardin ; photo taken in my back yard)
C'est peut-être bien ce que je vais faire ce soir.
I might well do that tonight.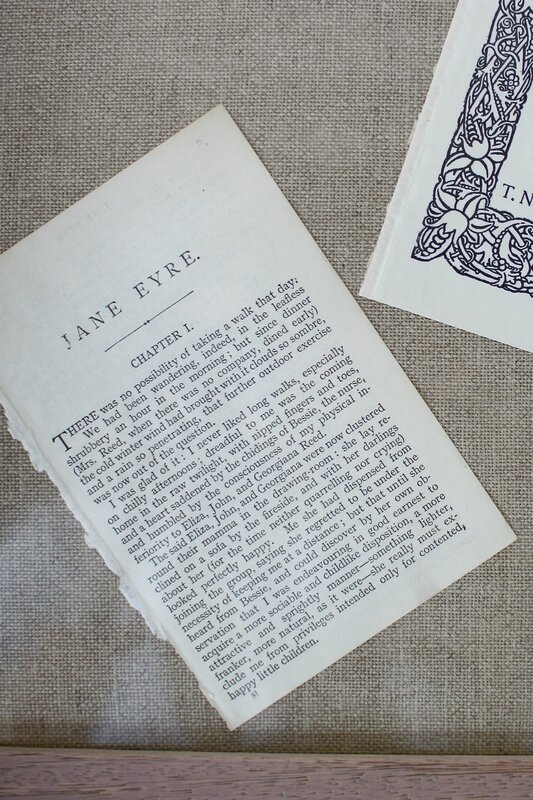 (Pages encadrées ; pages in a frame)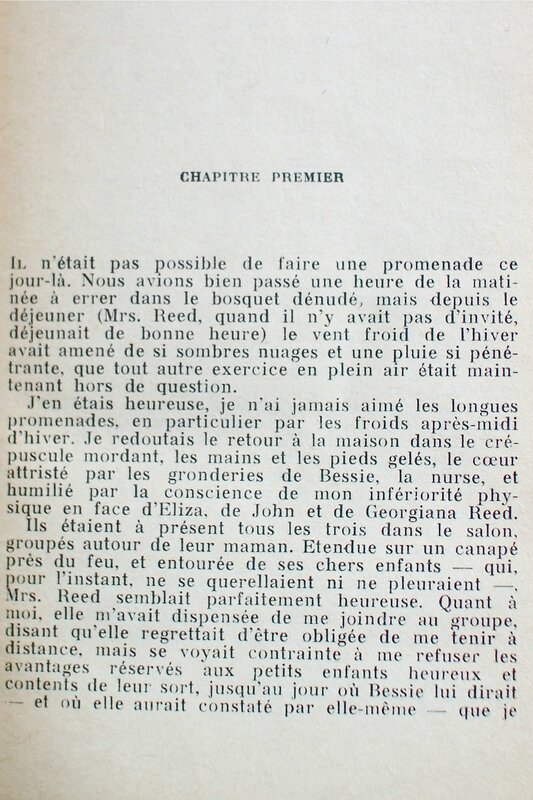 Bonne soirée!
Have a good evening!
31 juillet 14
A post all in green
Tout a commencé lorsque ma fille m'a proposé de faire un tour au centre commercial d'Aéroville. J'étais déjà allée chez les Soeurs Grene et je rêvais d'y retourner. Cette fois-ci, j'ai jeté mon dévolu sur cette couleur à la mode, l'indispensable couleur de toute blogueuse qui se respecte, j'ai nommé le mint (vert menthe en français normal).
It all started when my daughter asked me to go with her to the Aéroville shopping mall. I had been to the Grene Sisters before (it is a new Danish shop that has just arrived in France, this is the first and only one so far) and I couldn't wait to go again. This time I selected this fashionable colour, the colour any so-called blogger cannot do without, that is mint.
Il faut dire que cette couleur est fraîche et ravissante.
Quelques jours plus tôt j'avais reçu ma commande de la Brocante du temps passé (notre Véro que tout le monde connaît),
You have to admit that this colour is fresh and lovely. A few days before I had received my order from Brocante du Temps Passé (our Véro everybody knows),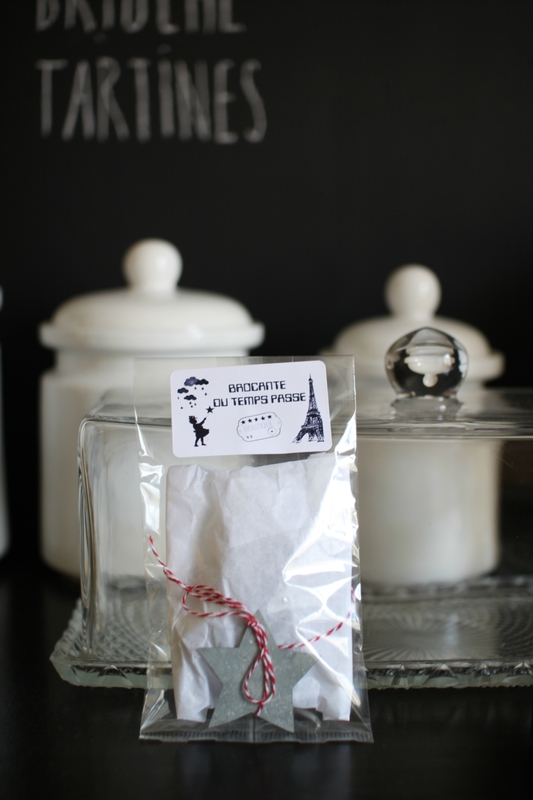 (remarquez comme c'est joliment emballé; note how nicely wrapped it is)
et j'étais ravie de pouvoir accrocher mes nouvelles trouvailles avec des pinces dignes de ce nom. Ce sont des pinces à bougies comme celles qu'utilisait ma grand-mère dans le sapin de Noël quand j'étais petite.
and I was delighted to be able to hang my new finds with those old candle holders just like those my grandmother used in the Christmas tree when I was a child.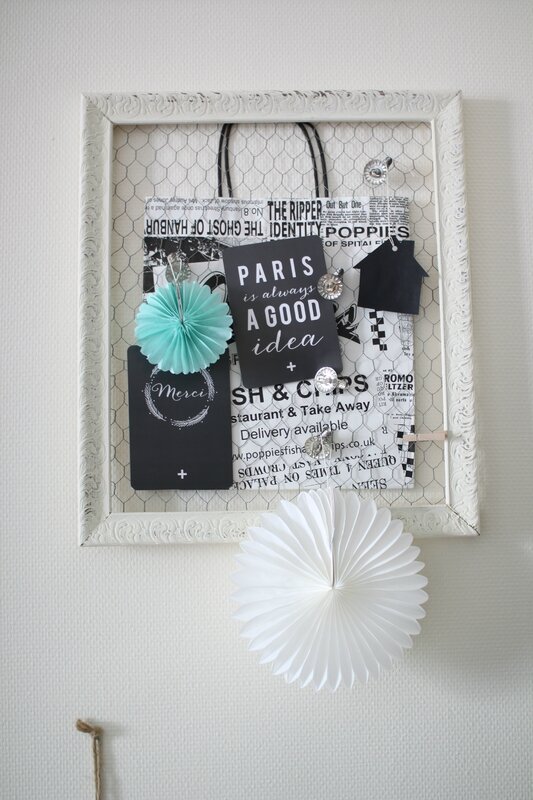 Heathcliff, sur son étagère, a eu droit aux petits pompons
Heathcliff on the shelf ended up with little pompoms.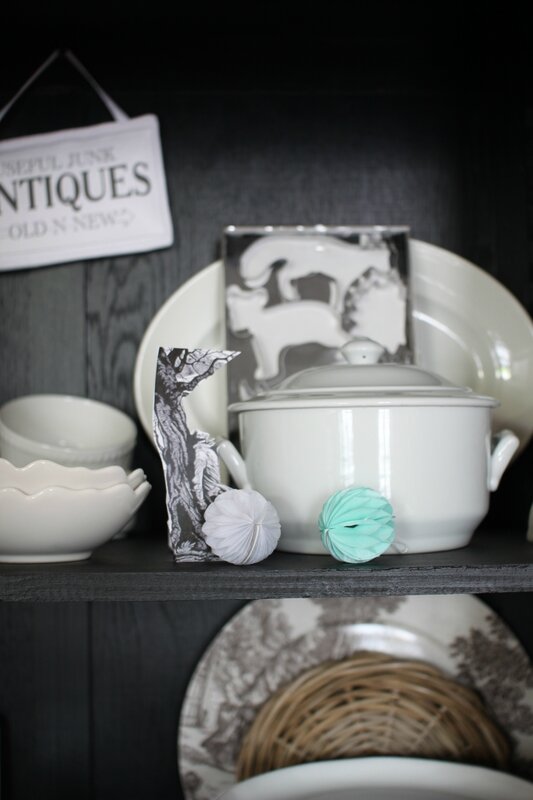 J'ai aussi trouvé un sac avec un message à méditer
I also found a tote bag with a message to ponder about
et quelques autres petits choses. J'ai maintenant assez de coton pour tenir tout le reste de l'été.
and a few other cute things. Now I have enough cotton yarn to keep me through the rest of the summer.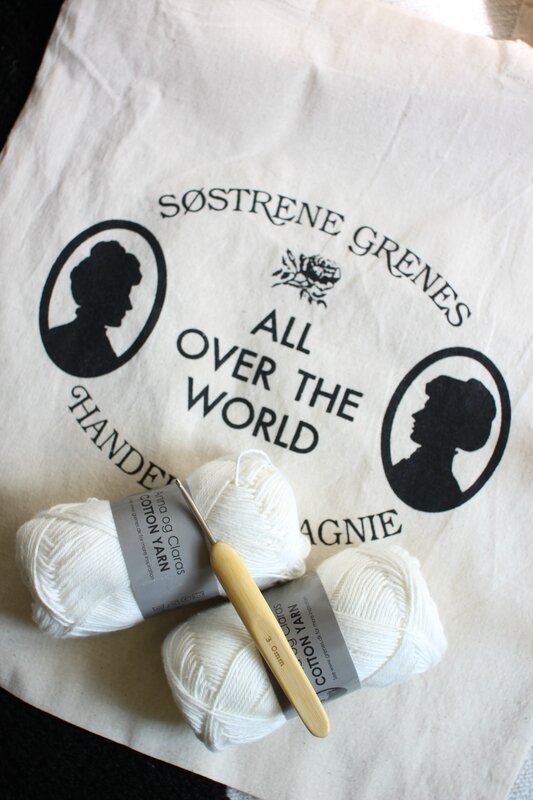 J'ai descendu du grenier cette petite huile de Marcel Buisson, datée de 1956. Je trouve qu'elle a passé bien assez de temps au rebut, il est temps de lui donner une seconde vie.
I took down from the attic this little oil painting by Marcel Buisson, dated 1956. I think it has been put away for long enough, it is high time it had a second life.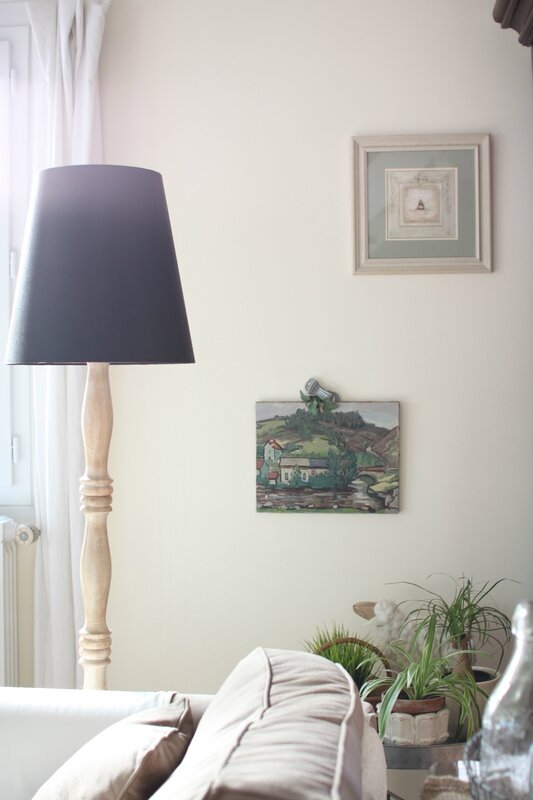 Bonne journée!
Have a good day!
*
Edit du 12 août : Même les bateaux s'y sont mis
Even boats have taken to this colour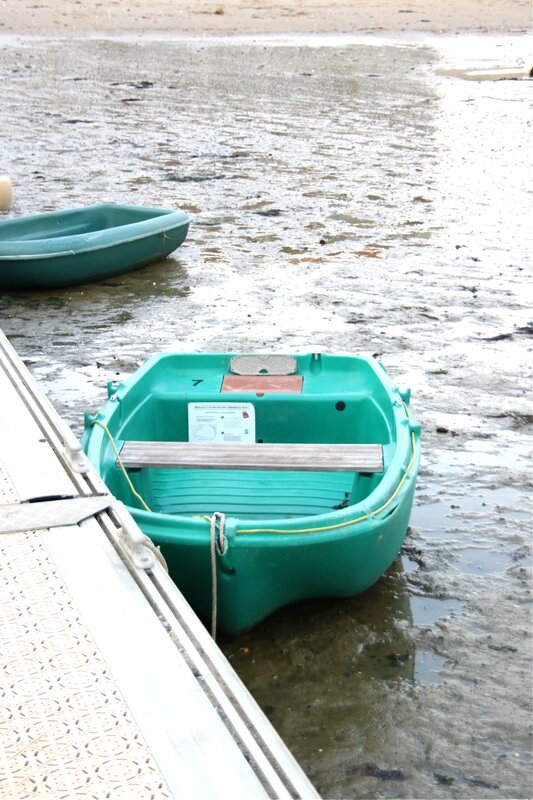 (La Baule)
17 juillet 2014
To music
Il y a bien longtemps que je ne vous avais pas parlé de musique et pourtant, des airs me trottent dans la tête, allez savoir pourquoi. Enfin, je crois savoir, c'est à cause de ma maison.
Certains jours, cela commence par Good Day Sunshine
I have not talked to you about music for a long time and yet some songs have been on my mind, I am wondering why. Well, I have a little idea, I think it is due to the house.
Some days it starts with Good Day Sunshine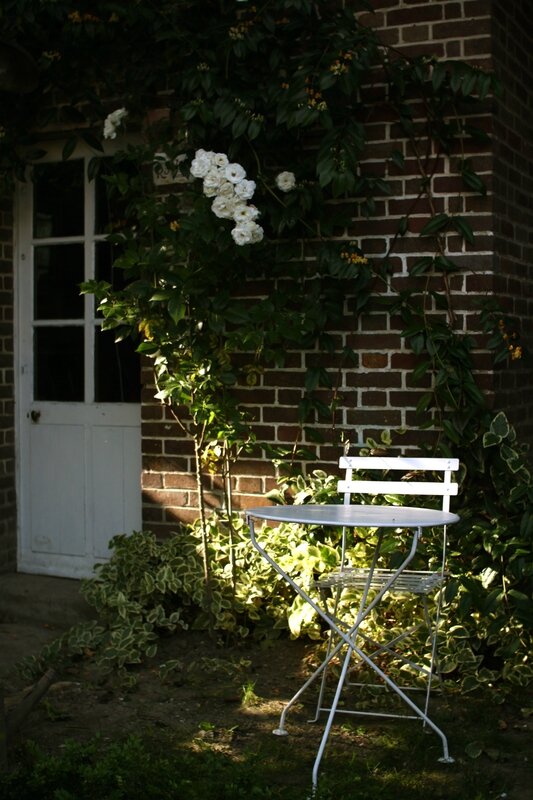 (au fond du jardin ; at the end of the back yard)
et la journée s'annonce belle.
and the day is announced beautiful.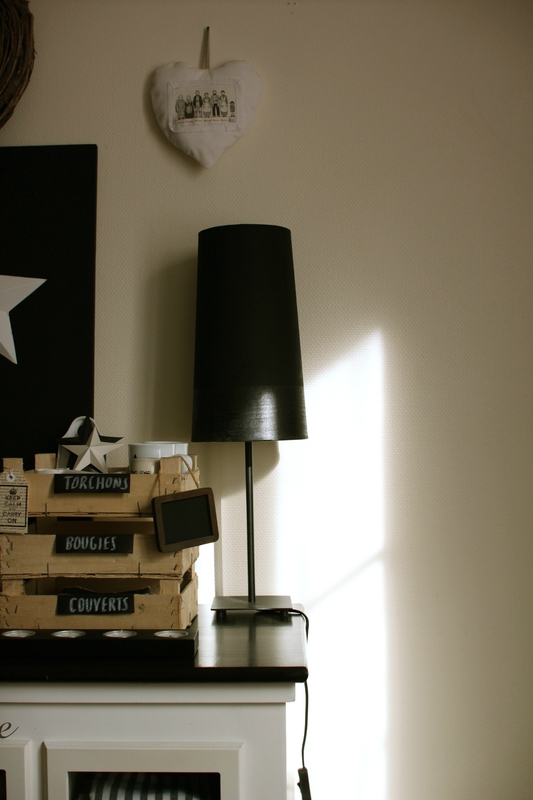 (dans la cuisine; in the kitchen)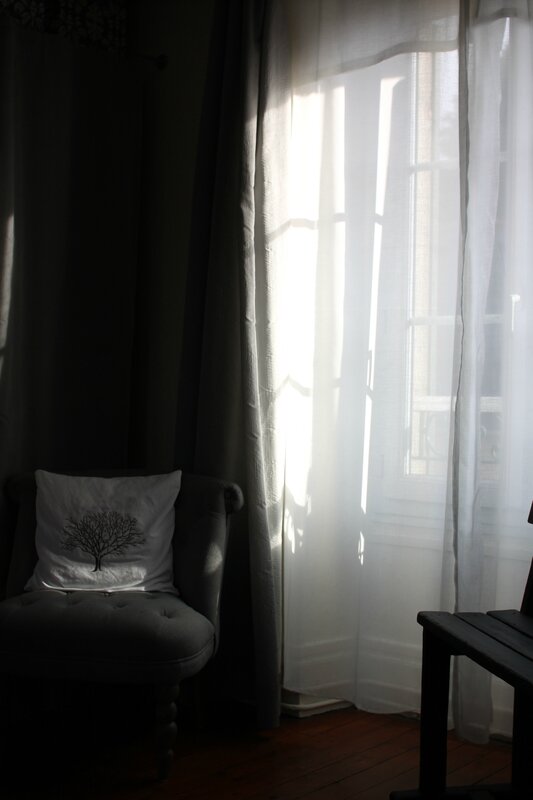 (dans la chambre; in the bedroom)
D'autres jours, c'est un thé chaud qu'il nous faut. Yes I have got a yellow submarine.
Some other days, we need a hot cup of tea. Yes I Have Got a Yellow Submarine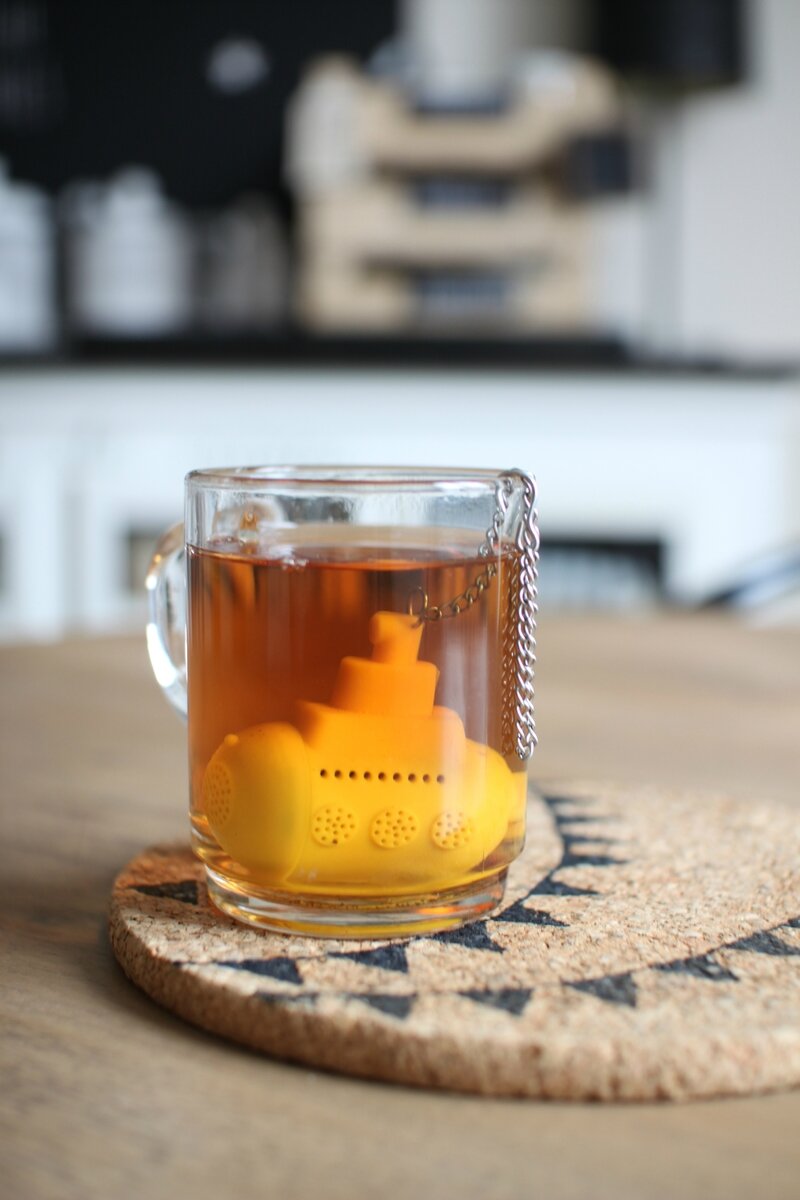 sur l'air de The Yellow Submarine
to the rythm of The Yellow Submarine
On est bien peu de choses et mon amie la rose me l'a dit ce matin
We are so few things, my friend the rose told me so this morning (lyrics in English)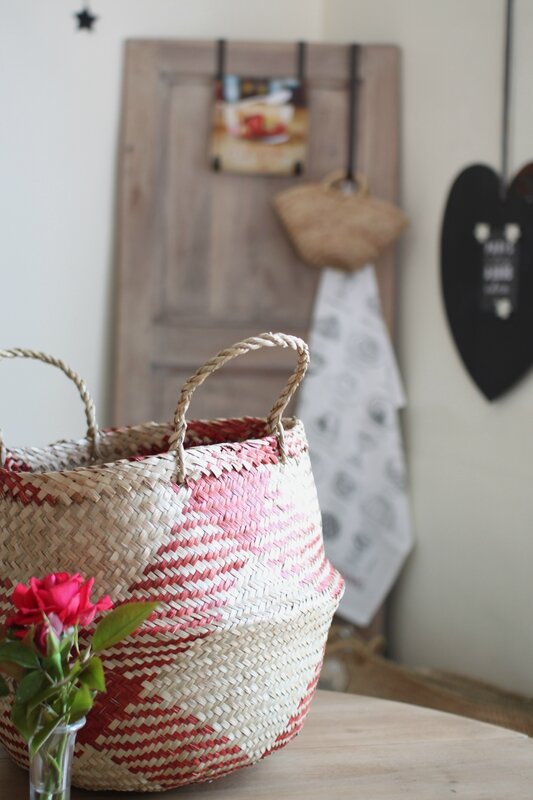 sur l'air de Mon amie la rose
to the rythm of Mon amie la rose (lyrics in English)
et puis...
and...
(Cartes Cinqmai; cards Cinqmai)
Bon, j'arrête, on ne sait plus où en donner des oreilles ici.
Ok, Let me stop here, we don't know which way to turn our ears anymore.
*
Merci à Aurélia (La Porte Blanche), Barbara (Arbrastuce), Dan (alias Dinky Bow, sans blog), Lothus (Miniature à quatre mains), Marylène (sans blog), Maty (sans blog), Monique (sans blog), Nedj (Les Délires de Nedj), Nicole (alias Mamynicky, sans blog), Nadine (sans blog), Olivia (c fée pour), Sophie (Les pinceaux de Sophie), Sylvie (Lin Hortense), Sylvie (sans blog), Valérie (Une maison de famille) et Véro (Amour du temps passé) d'avoir répondu présentes pour le club des paniers addicts ainsi qu'à Cathy (Histoires de Roses) qui va bientôt se lancer. Bienvenue au club! (Liste basée sur les petits mots reçus après la publication de ce billet)
Bonne journée!
Have a good day!
8 juillet 2014
Basket addiction
Me revoilà me revoilou avec mes paniers.
Qui veut s'inscrire au club des Basket addicts? Nous sommes déjà deux : Nedj et moi. Pour cela, il vous suffit de montrer un ou plusieurs paniers et de me prévenir en me laissant un petit mot. Si vous n'avez pas de blog, ne soyez pas timide, laissez-moi un message, je vous croirai sur parole.
Je vous montre l'exemple. Cette fois-ci, mes paniers se veulent gourmands.
Here I am again with my baskets
Who wants to sign up and become a member of the Basket Addicts Club? There are two of us already : Nedj and I. It is very easy, show one or two baskets on your blog and leave me a message. If you don't have a blog, don't be shy, just leave me a message, I will take your word for it.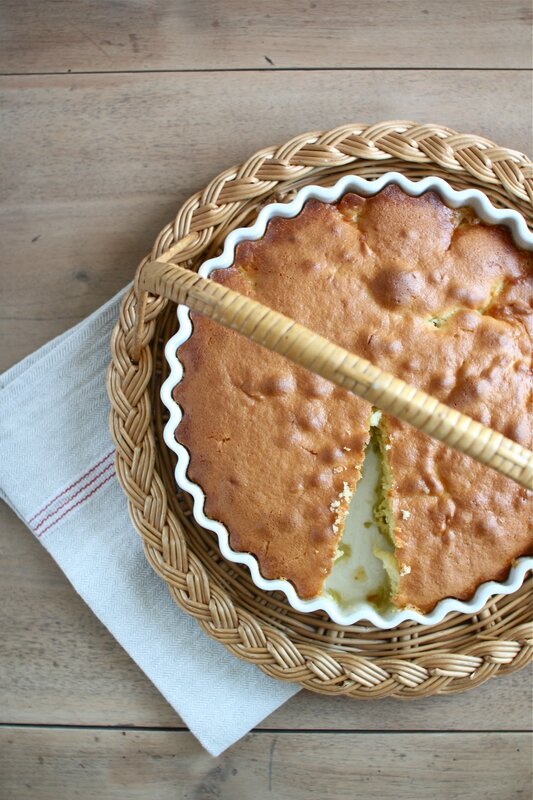 Gâteau-à-la-rhubarbe-du-jardin-qui-vient-de-sortir-du-four-mais je-vois qu'un-petit-gourmand-est-passé-par-là-avant qu'il-ne-refroidisse.
Freshly-baked-right-from-the-oven-but-some-greedy-chum happened-to-pass-by-and-tried-it-before-it-was-cold-rhubarb-from-the-garden-cake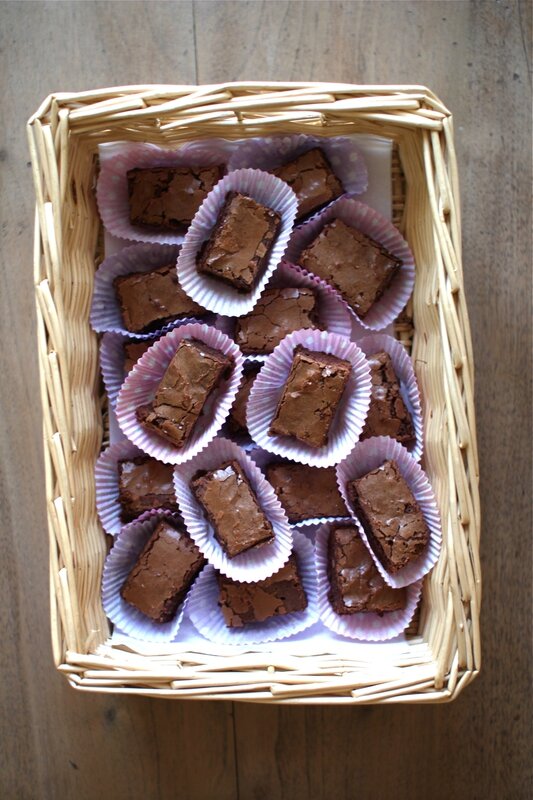 Brownies au chocolat, mais non, on n' a pas tout mangé le même jour, il y a quand-même eu quelques jours entre le gâteau à la rhubarbe et les brownies, et puis nous, on va pas à la plage, alors on s'en fiche. Jalouses? Zavez ka pas aller à la plage!
No, we didn't have it all on the same day. There were several days between the rhubarb cake and the brownies, and moreover, we don't care because we don't go to the beach. Jealous? Just don't go to the beach!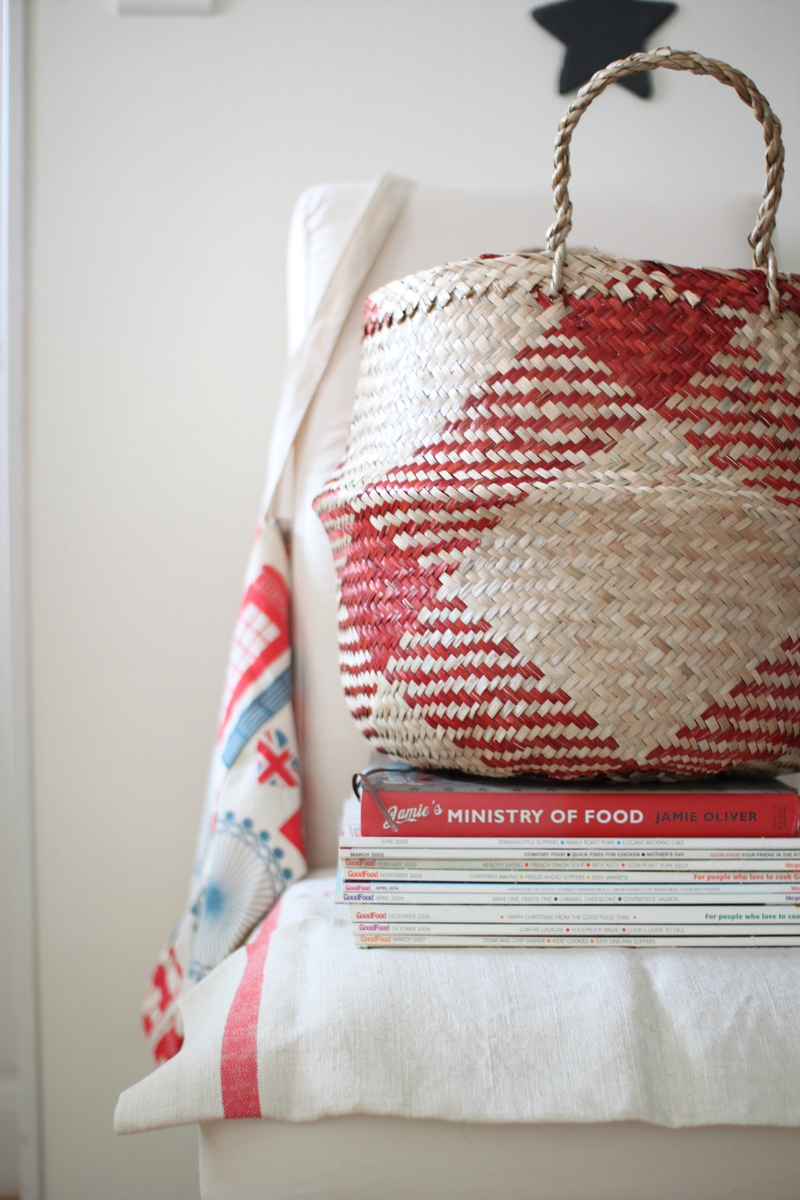 Et voilà! A votre tour... (Message personnel : Cathy, je te donne 15 jours!)
Et voilà. It is your turn... (Personal message to Cathy : you have two weeks!)
*
Petite escapade en Touraine, très rapide mais quand-même le temps de faire un safari photo... au superbe zoo de Beauval.
Little outing to the Tours region. It was short but we had time to do a snapshot safari... at Beauval zoo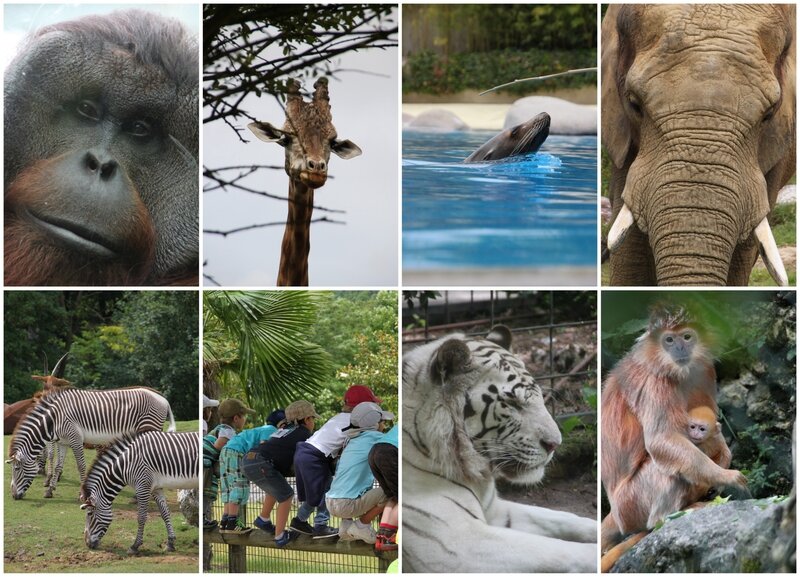 et un petit tour à Montrésor, un des plus beaux villages de France.
and we had time to walk around Montrésor, one of the most beautiful villages in France.
Bonne soirée!
Have a good evening!
30 juin 2014
Basket addiction
Une étrange addiction s'est emparée de moi récemment, enfin, elle était déjà là, latente depuis des années mais cela s'est bien aggravé ces derniers temps, j'ai nommé la panier addiction. Comme si la littérature anglaise, Londres, les recettes de gâteaux, les carnets etc. n'étaient pas déjà bien suffisants.
En quoi cela consiste-il?
Il s'agit d'un désir effréné de mettre des paniers partout, alors qu'on ne sait même plus quoi mettre dedans, penser que cette ènième corbeille est absolument indispensable pour y mettre la prochaine fournée de petits gâteaux que l'on ne fera jamais puisqu'on est au régime à partir de demain. Mais je vous entends penser "elle parle, elle parle, mais qu'elle nous les montre plutôt", ce à quoi je vous réponds "c'est un blog ici, ce n'est pas Instagram, alors un peu de patience, ça vient"
I have become strangely addicted recently, well I was addicted before, I have always been but it has become worse lately, namely the basket addiction. As if English literature, cake recipes, London, notebooks etc. were not enough.
What is it exactly?
It is an irrepressible desire to put baskets everywhere, when you don't even know what to put into them, it consists in thinking that you can't do without this umpteenth basket to put the little freshly baked cakes that you'll never make as you are starting a diet on the next day. But I can hear you think "she's talking, she's talking, why doesn't she show us photos instead?", to which I answer "this is a blog, not Instagram, so wait a minute, the photos are coming".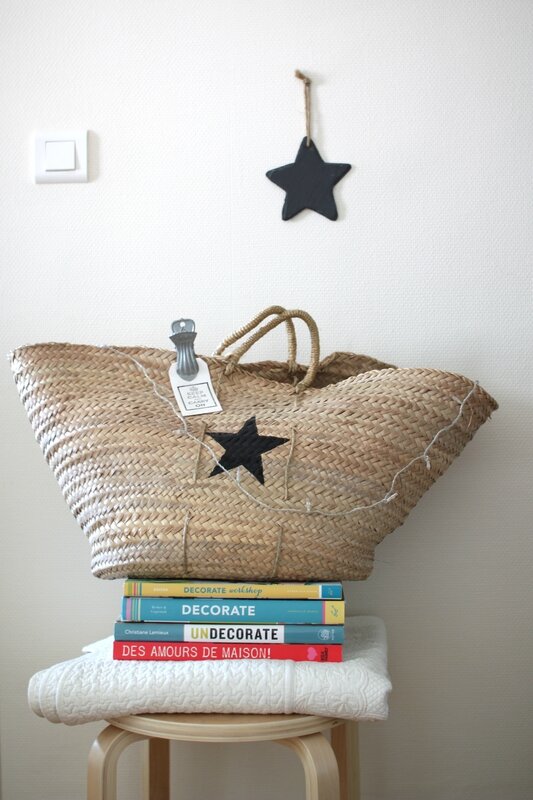 Il s'agit d'une envie irrésistible de refaire encore et encore les quelques kilomètres qui me séparent des compagnons d'Emmaüs et de ne pas hésiter à plonger les bras jusqu'aux épaules dans leur immense bac à... paniers et corbeilles de toutes sortes.
It is an irresistible desire to drive again and again the few miles that separate your home from the nearest Goodwill and not hesitate to rummage through their huge tank full of all sorts of baskets in all shapes and sizes with your arms in it up to the shoulders.
Il s'agit d'arpenter les brocantes et d'avoir les yeux du loup de Tex Avery dès que pointe un petit bout de paille couleur jaune paille sur n'importe quel étalage.
It is all about walking around the brocantes (village fairs) and have your eyes bulge out as if you were Tex Avery's wolf, as soon as you catch a glimpse of a little piece of straw-coloured straw.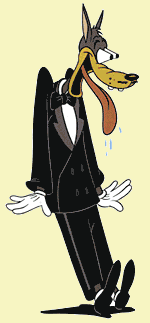 Remarquez, il n'y pas que des inconvénients, la chose convoitée peut souvent être acquise à un tout petit prix et se transporte très facilement du fait de son poids plume. Le hasard fait parfois même si bien les choses qu'un grand panier peut en contenir plusieurs autres petits, ce qui facilite grandement le transport.
Well, you may as well note that there is no drawback to indulging yourself as the thing is usually very cheap and can be very easily carried as it is as light as a feather. Sometimes, a stroke of luck allows you to find a really big one in which you can carry the smaller ones.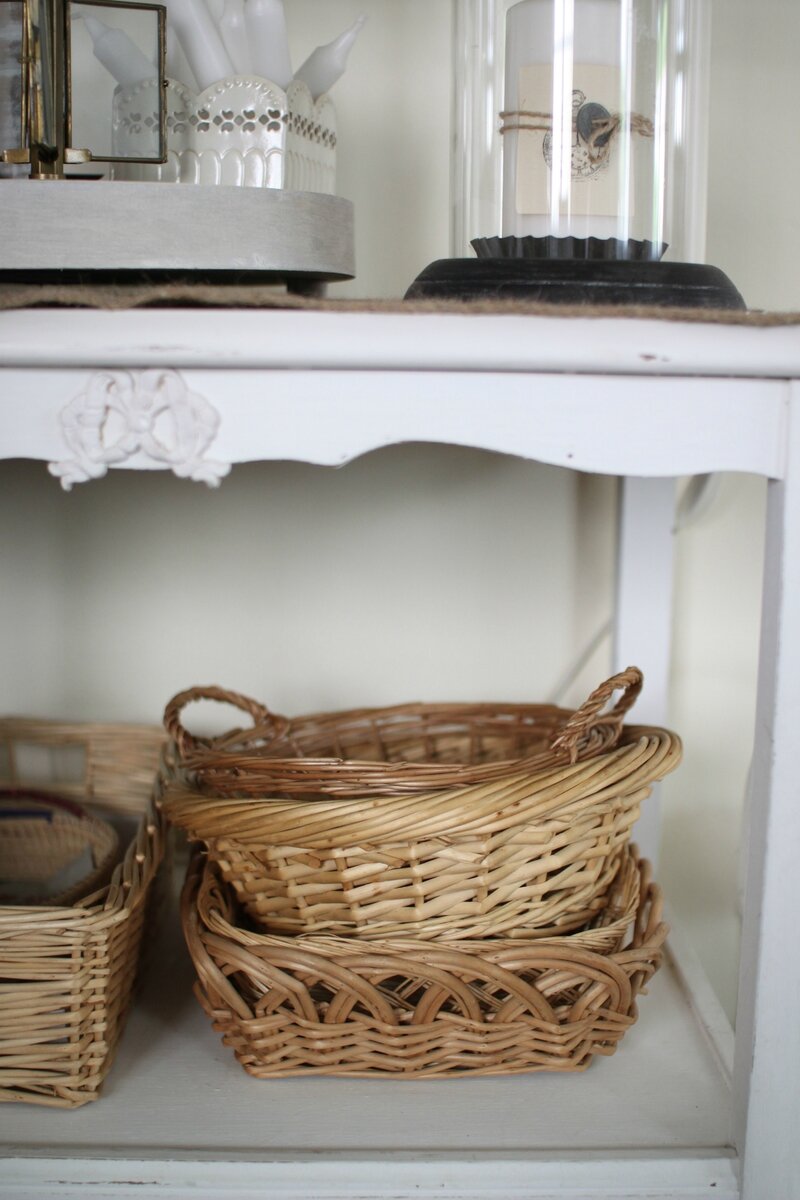 En fait je crois bien que vous êtes toutes plus ou moins atteintes aussi, et que celle qui n'a jamais craqué pour un panier me jette la première pierre.
I really believe that you are all more or less addicted already. Let her who has never given in to temptation throw the first stone at me.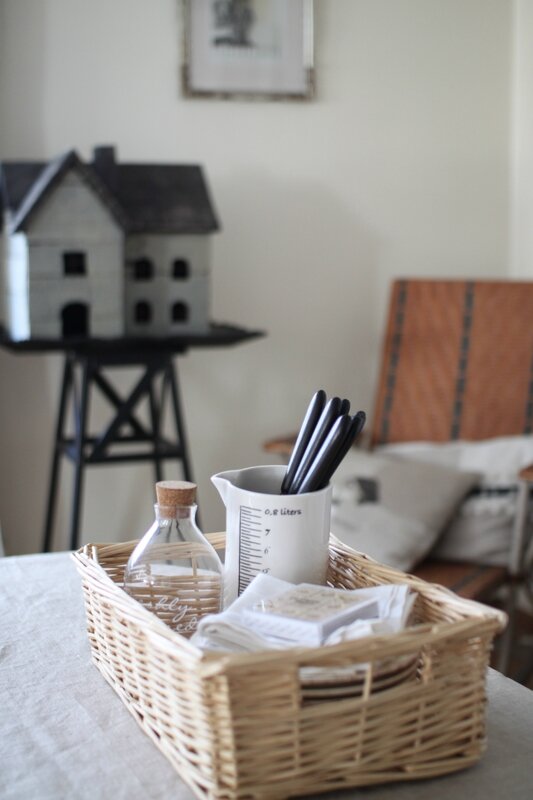 Ensuite, il s'agit de leur trouver une place, accrochés à une poignée ou bien posés par terre, empilés sur une étagère, mais rarement, vous l'aurez remarqué servent-ils vraiment à rapporter les victuailles du marché.
Then, you have to find room for them, hung them to a doorknob or just put them on the floor, have them stacked up on a shelf, but very rarely, you might have noticed, will they really be used to bring the groceries back from the market.
Il s'agit aussi de les décorer, leur trouver une parure digne de leur humble beauté, ce sera par exemple une petite étiquette, une guirlande lumineuse ou un tote bag accroché à la même poignée.
It is all about decorating them, finding a little tag or a doorknob with a tote bag that will enhance their humble beauty,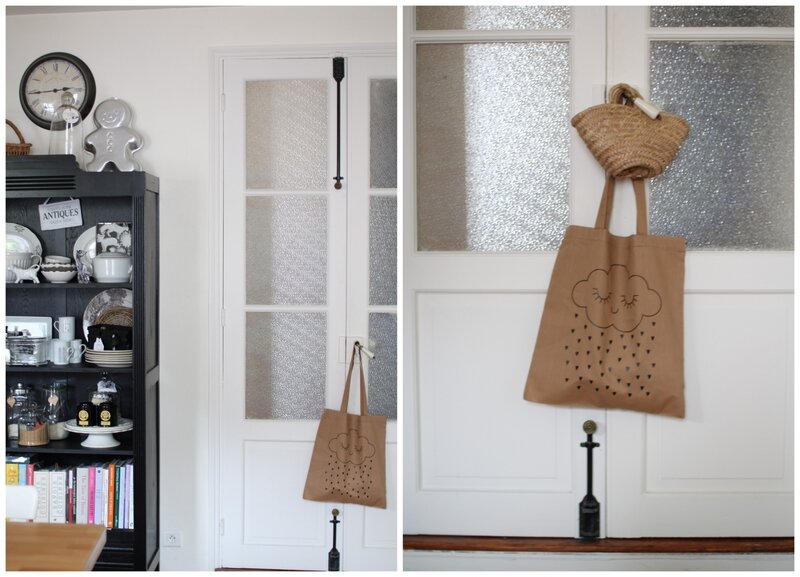 (avant, sans panier; après, avec panier; before, without basket;after, with basket)
Il s'agit surtout aussi de les admirer toute la journée, de les changer de place dans la maison, de les photographier pour vous, avec grande fierté et en espérant vous faire plaisir (voir plus bas).
The most important of all is to admire them all day long, move them around the house, take photos of them just for you, with great pride, hoping you are enjoying the show (see below).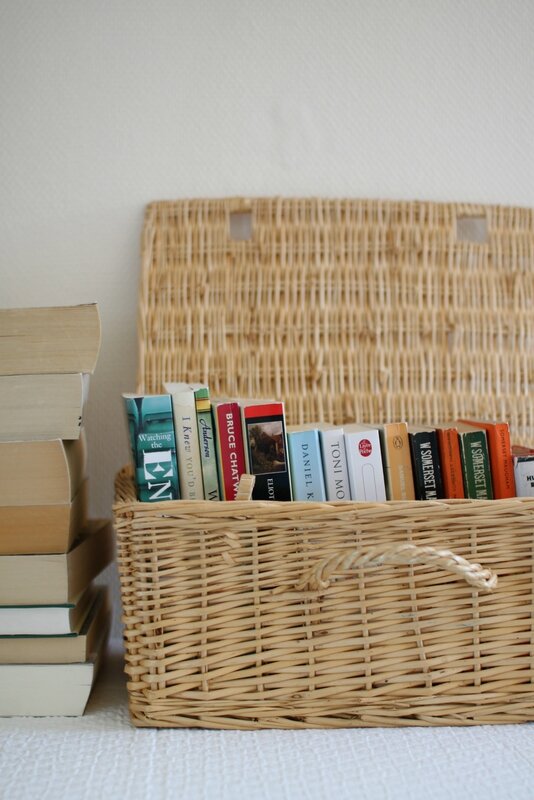 Et ce n'est pas fini, la dernière étape de cette maudite addiction consiste à rêver sur les autres blogs, sur Pinterest ou Instagram, à pousser des oh! et des ah! devant les paniers appartenant aux autres tout en se délectant de leurs belles photos.
And that is not all, the last step of this addiction consists in visiting other blogs, Pinterest or Instagram and ooh and aah to other people's baskets while enjoying their delightful photos.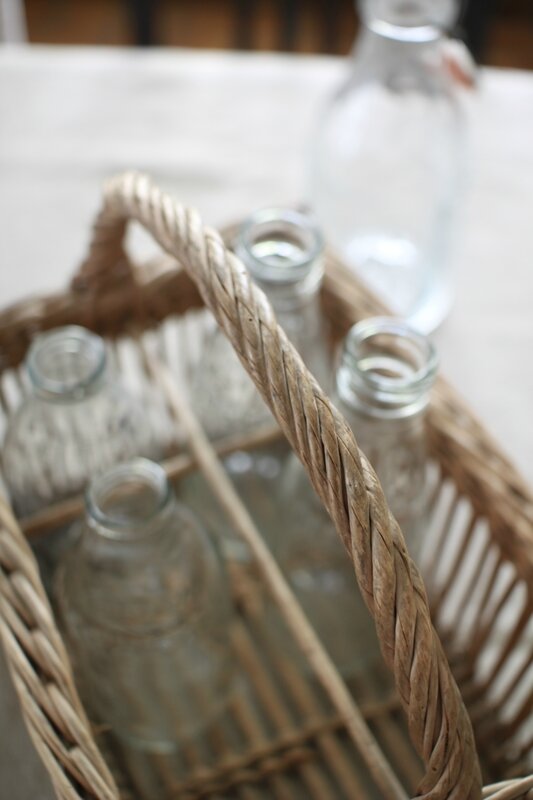 Comme quoi le panier conduit au rêve. Remplissez votre maison de paniers, c'est bon pour le moral.
Bonne journée!
To conclude, baskets make us dream. Fill your house with baskets it will lift your mood.
Have a good day!
24 juin 2014
In the garden
Voici revenus les beaux jours et le temps des repas pris au jardin.
The beautiful days of summer are here again with their lot of meals taken outside in the shade.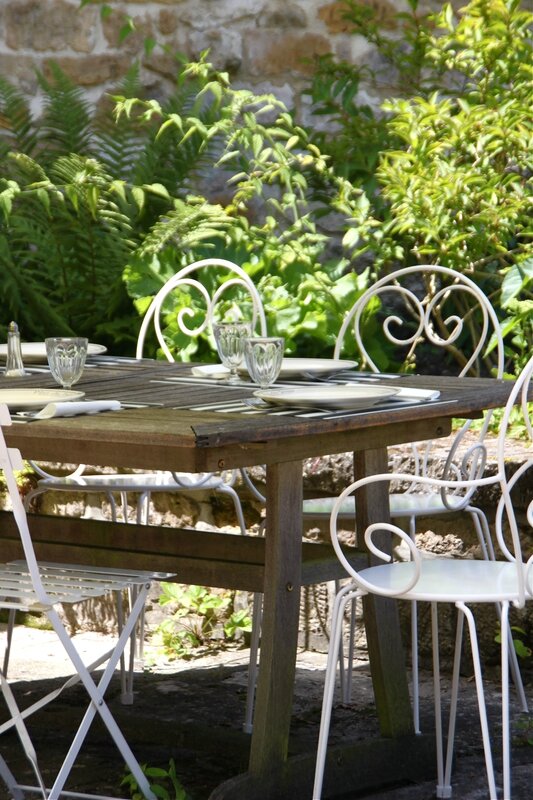 (chaises repeintes en blanc cette année; our chairs have just been repainted white)
Voici venu le temps des bons petits plats d'été avec les légumes de saison. Aubergines, tomates, courgettes et poivrons forment une mosaïque de couleurs et de saveurs, peut-être même encore plus jolie avant de passer au four.
Summer dishes appear on the table. Eggplants, tomatoes, courgettes and peppers make a beautiful patchwork of colours and flavours, probably even brighter before going into the oven.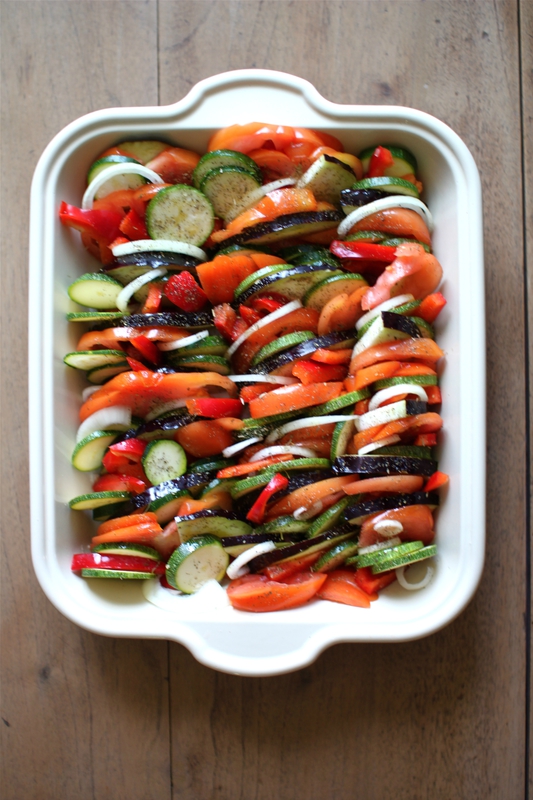 Un peu plus loin, le transat lance une invitation à la détente et se demande lequel d'entre nous viendra y déposer un coussin et s'y installer pour lire ou faire la sieste.
Further away, the lounger is an invitaton to idleness and wonders which one of us will come to read or take a nap.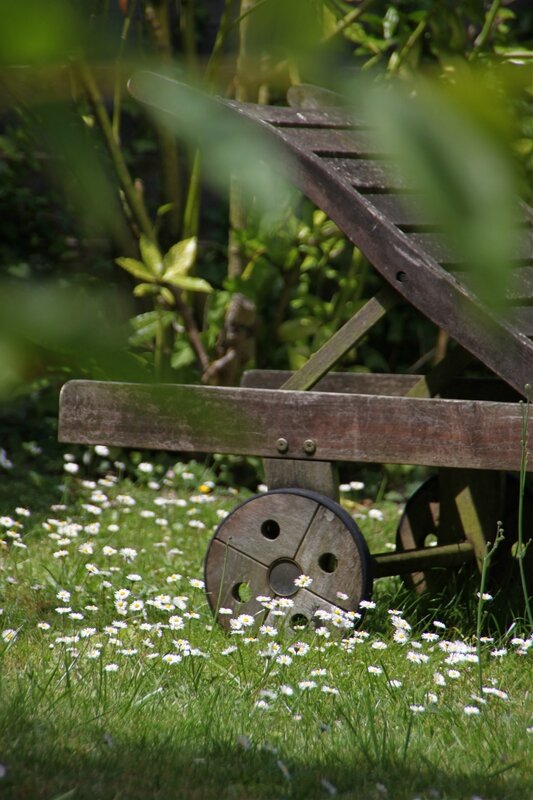 Les fleurs du jardin forment un bouquet géant où le doux violet de la lavande tente en vain de cacher le jaune d'or de son voisin le millepertuis alors que les roses exquises allongent les bras vers le ciel, et toutes mêlent leurs senteurs en une explosion de couleurs éclatantes.
The flowers make a gigantic bouquet where the soft violet of the lavender tries unsuccessfully to hide the golden yellow of its neighbour St John's wort whereas the exquisite roses raise their arms to the sky, and all mingle their scents in an explosion of resplendent colours.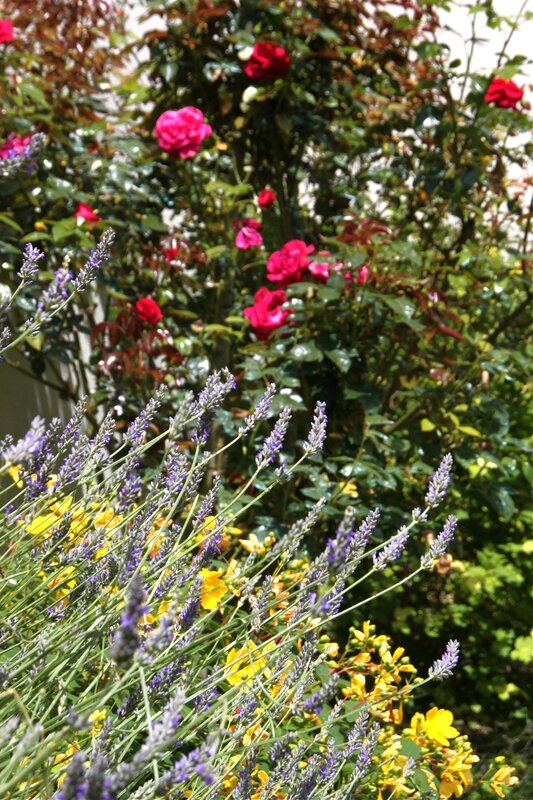 le lierre au vert tendre part à l'assaut du vieux mur en bois.
the tender green ivy assaults the old wooden wall.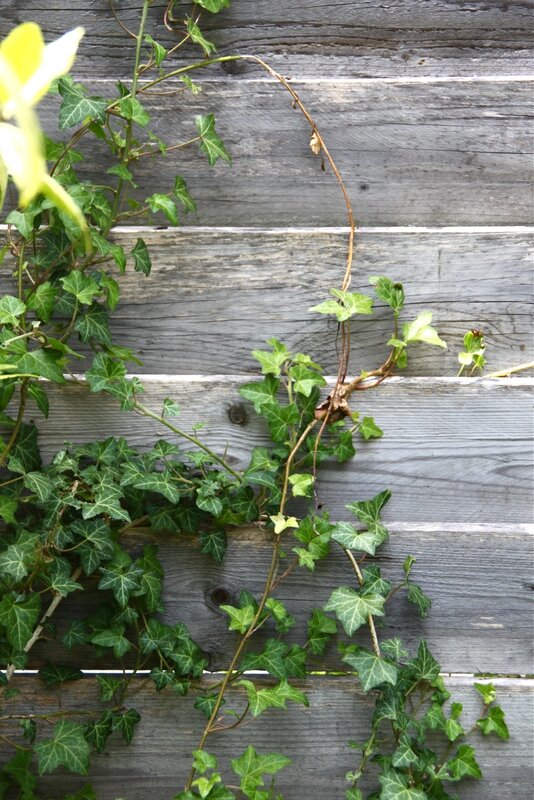 Bon, assez rêvassé, il faut que j'aille à la cuisine maintenant!
Well, enough daydreaming for today, it's time to go to the kitchen!
*
Promenade à Ermenonville dans le Parc Jean-Jacques Rousseau. Quand j'étudiais Les Rêveries du promeneur solitaire (1776-1778) au lycée, je n'imaginais pas qu'un jour je marcherais sur les pas de leur auteur, c'est assez émouvant tout de même.
A walk in Jean-Jacques Rousseau Park in Ermenonville. When I was studying Reveries of a Solitary Walker (1776-1778) at the grammar school, as part of the philosophy curriculum, I never thought that one day I would walk in Rousseau's steps. How moving!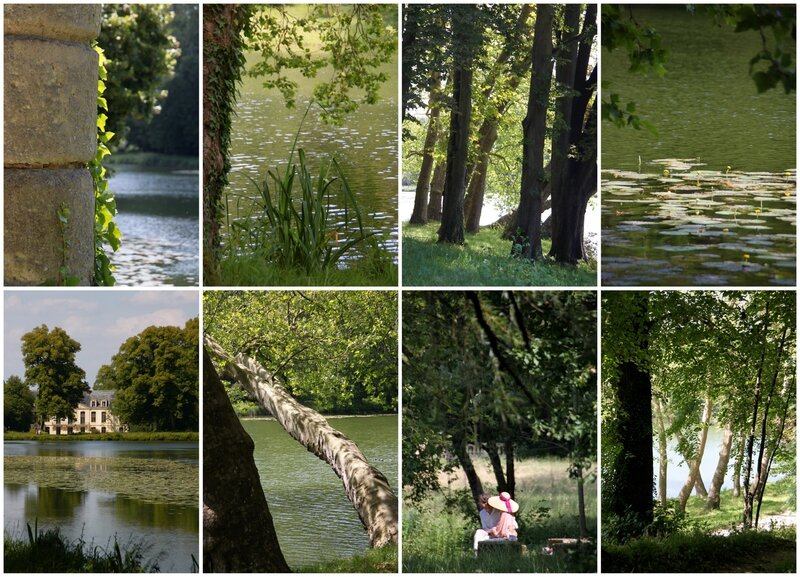 (Jean-Jacques Rousseau à Ermenonville; Jean-Jacques Rousseau gathering herbs at Ermenonville)
Bonne journée!
Have a good day!
20 juin 2014
The events of the week
Vous souvenez-vous de la chute de grêle? C'était très impressionnant, jamais de ma vie je n'avais vu une tempête pareille, on se serait cru attaqué à la glace par des extraterrestres. Merci fiston de m'avoir fait lire Le Guide du voyageur galactique (Douglas Adams, pas trop mon genre de lecture ceci dit au passage), maintenant j'ai une imagination débordante et délirante en ce qui concerne les évènements inhabituels venant du ciel.
Do you remember the hail storm? I was really impressed. Never in my life had I seen such a storm, it felt like an alien ice attack. Thank you dear son of mine for making me read The Hitchhiker's Guide to the Galaxy (Douglas Adams, not really my type of read though), now I have an amazing and crazy imagination as regards unusual events coming from the sky.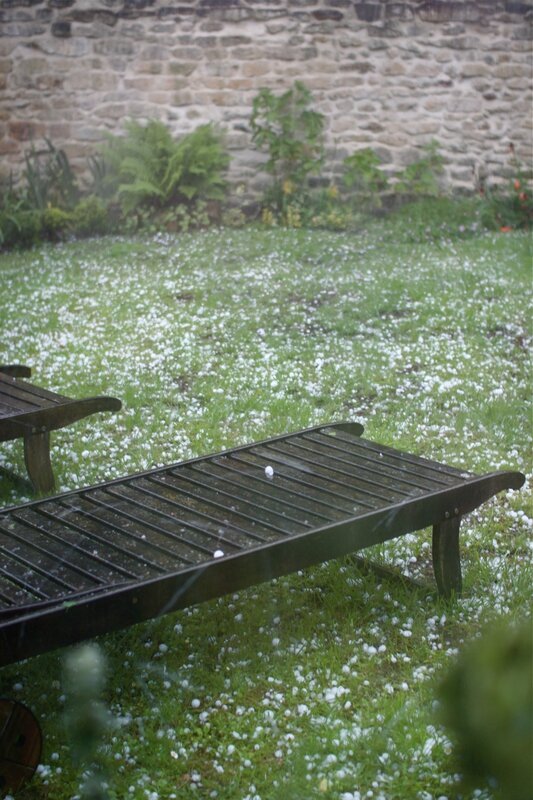 On voit ici nettement un grêlon de la taille d'une balle de ping-pong, enfin presque.
Tout cela pour vous dire que chez moi, les extraterrestres n'ont pas été bien méchants, oh non, et heureusement. Les quelques fraises ont été épargnées. Elles ont tranquillement continué de pousser et elles ont fini en dessert dans un Gervita, ce qui est tout de même une bien meilleure fin pour des fraises.
Here you can clearly see a hailstone the size of a table tennis ball, or nearly.
Well in fact, this was just to tell you that those aliens were not too mean, at least here in my back yard, oh no fortunately. The strawberries survived and continued growing and ended up in a Gervita for dessert, which is a much better end for a strawberry.
*
Dans une brocante, j'ai trouvé un grand plaid en granny squares. Je rêvais d'en faire un mais je l'ai trouvé tout fait... pour trois euros. Ma fille en a pris un aussi et la crocheteuse qui les vendait n'a pas accepté mes six euros, elle n'en a voulu que cinq. On est reparties les bras chargés, toutes attendries et nous sentant presque coupables, enfin carrément coupables.
At a brocante, I found this granny square throw. I dreamt of making one but I found it ready made for three euros. My daughter got one too. The lady who had made them did not even accept the six euros I was giving her, she said five was enough. We left with our arms full, very emotional and feeling nearly guilty, well totally guilty.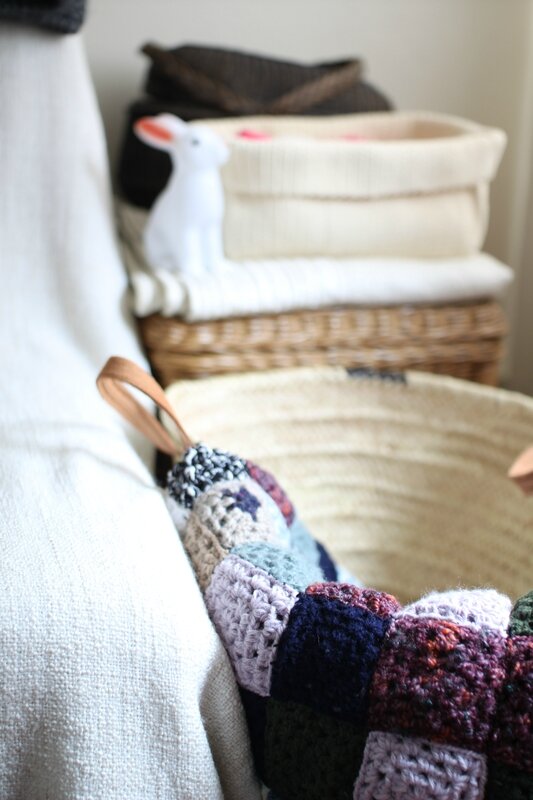 Il me plaît beaucoup. Il va partout, il va avec tout.
I really like it. It goes everywhere and with everything.
*
Un passage chez Marks and Spencer, le plein des courses avec entre autres cette jolie boite. Avouez qu'elle est faite pour moi: une carte des Iles Britanniques avec les spécialités culinaires des différentes régions, et vous avez vu les petits sablés à l'intérieur? Rhooo... en plus ils sont délicieux.
A trip to Marks and Spencer to do our grocery shopping, and I found this box. You have to admit that it was meant for me: a map of the British Isles with the culinary specialties of the different regions ,and did you see the shortbread biscuits inside? Rhoo, and to top it all, they are absolutely delicious.
Et leur cabas? Soldé deux euros cinquante, rhooo, à moi. Je trouve qu'il décore bien mon bureau.
And their tote bag? Reduced to two euros fifty, rhoo, for me too. I think it looks nice in my computer room.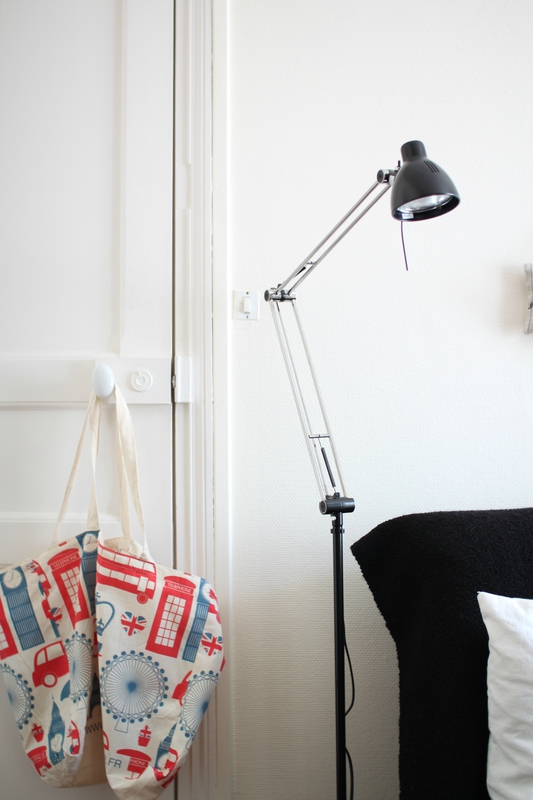 Il est le complément indispensable de mon bureau-nouveau-look-carte-postale-reçue-cette-semaine-de-Londres.
It comes as a complement to the-post-card-I-got-this-week-from-London-look of my desk.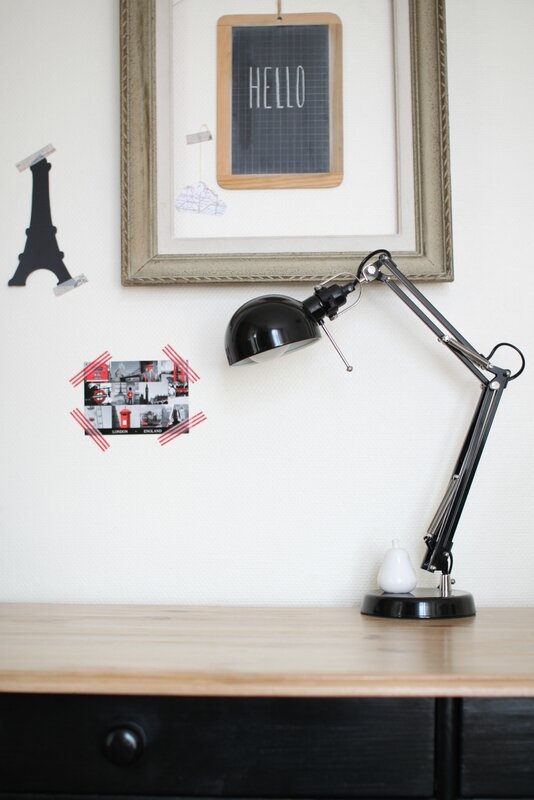 *
Quoi de neuf dans la cuisine? Ah oui, une touche de jaune
What's new in the kitchen? Well, yes, a touch of yellow
et un petit message à méditer (enfin, pour moi qui ne suis pas une grande courageuse en matière de prises de décisions).
and a little message to meditate (I mean for me as I am not very brave as far as decision making is concerned).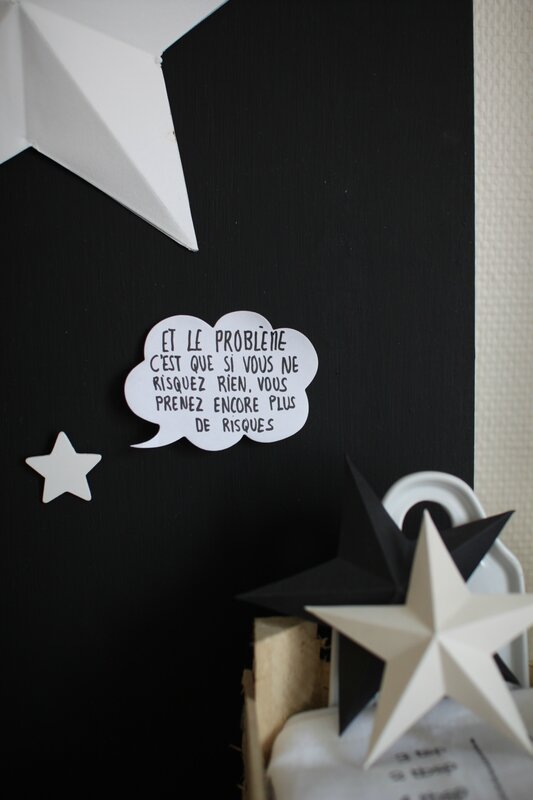 Bonne journée!
Have a good day!
18 juin 2014
Chocolate tart
Aujourd'hui, c'est dans la cuisine que je vous invite
Today I am inviting you into the kitchen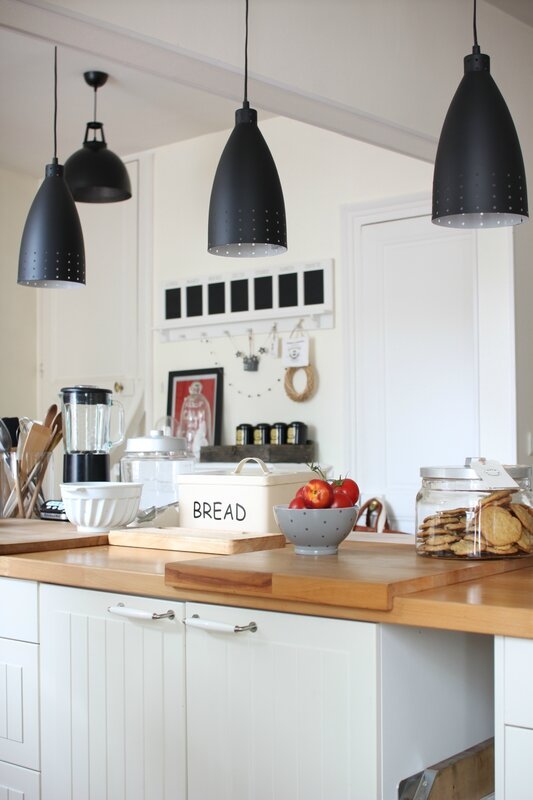 pour faire une tarte au chocolat.
Il vous faudra
-une pâte sablée (j'utilise la pâte sablée Marie, toute prête)
200 g de chocolat noir
1 dl de lait
2 dl de crème fraîche liquide
in order to make a chocolate tart.
You will need
-a ready made short crust pastry
200 g dark chocolate
1 dl milk
2 dl liquid cream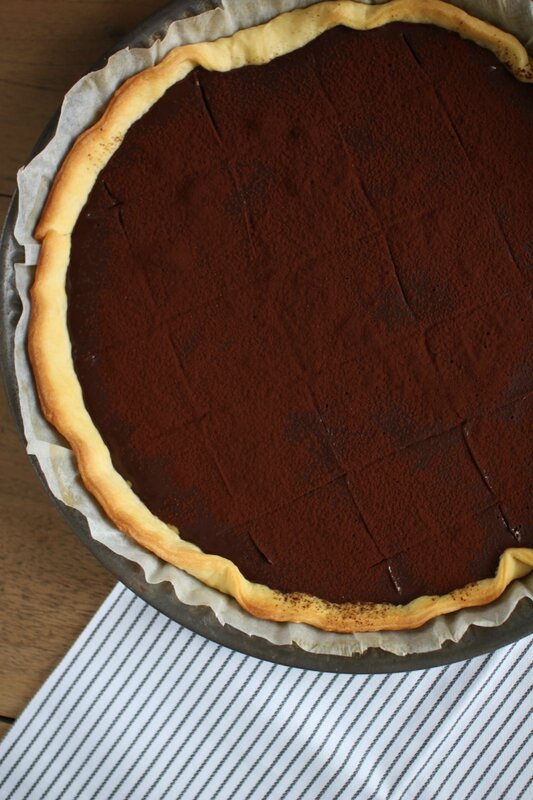 Piquer et cuire à blanc la pâte sablée dans le four à 200°C pendant 15 minutes.
Faire la garniture au chocolat : faire fondre le chocolat. Faire bouillir le lait et la crème. Mélanger le tout et bien lisser au fouet.
Verser sur la pâte sablée, laisser durcir, quadriller au couteau et saupoudrer de cacao. Et voilà, facile, non?
Et c'est bonnnnnnnn!!!!!!
Prick and cook the short crust pastry in a 400F oven during 15 minutes.
Make the chocolate filling : melt the chocolate. Bring the milk and cream to the boil. Mix the three ingredients together.
Pour onto the crust, let cool, draw squares with a knife and sprinkle cocoa on top. Easy, no?
And it tastes so goooooood!!!!
Bonne journée!
Have a good day!